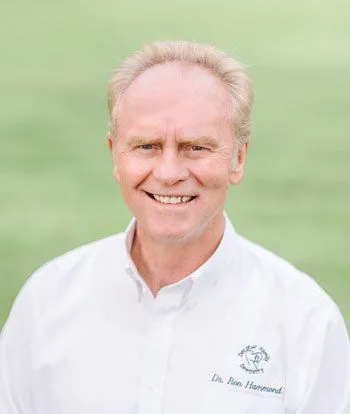 Dr. Ronald Hammond graduated from Indiana University School of Dentistry in 1979. Prior to studying at Indiana University School of Dentistry, he attended Indiana University in Bloomington, Indiana.
Dr. Hammond has owned Decatur Family Dentistry for more than 29 years, allowing him to develop long lasting, trusting relationships with his patients. Dr. Hammond is devoted to providing only the highest standard of care for his patients. His unique artistic eye and clinical skills have enabled him to provide many beautiful smiles for his patients over the years. Dr. Hammond's talent is seen in the wide range of dental care that he provides.
Since he began practicing dentistry, Dr. Hammond has kept up to date with hundreds of hours of continuing educational classes. He continues to perfect his skills through advanced training in restorative, cosmetic and reconstructive dentistry, ensuring that his patients receive the most comprehensive and advanced dental care. He recently has also began practicing dental sleep medicine, giving sleep apnea sufferers an alternative option to CPAP therapy.
Dr. Hammond is a member of the American Dental Association, the Indiana Dental Association and the Isaac Knapp District Society.
Dr. Hammond is married to his wife Linda (Gaunt) and has two daughters Allyson, who practices with him, and Ashley. He has been a certified scuba diver for over twenty years. He is also an avid amateur underwater photographer. The office décor reflects his underwater passion.